I bought this reel very cheaply, thinking it was an Avon royal Supreme.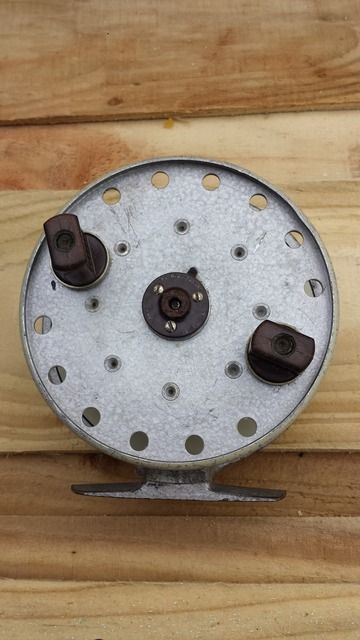 However it is, I think, a sea jecta 111 deluxe.
It has been well used with the centre of the dome broken off and the grub screw missing.
When I removed the old line and two layers of what looked like ribbon that had been used for packing, I was confronted with this!
Really bad corrosion. All but one of the pillars have some and a couple are really bad. I will need to think of a way around that problem.
Taking the spool off I was impressed with the mechanics of the drag and braking mechanism.
Wick oiler?? How does that work and why is it needed?
To sum up. The corrosion is caused by damp and, due to the binding of ribbon to form a packing for the line, lack of oxygen over a long period. The cure would be a few breather holes below the PD circle of the pillars to allow the line/packing to dry out. This, of course has developed over a period of time. Years probably.
best regards,
Paul.