just a quickie ,had a speedia mk4 narrow drum ,with a broken handle ,the end was all spikey and jiggered ,and no contour left so your grip could slip off over the broken end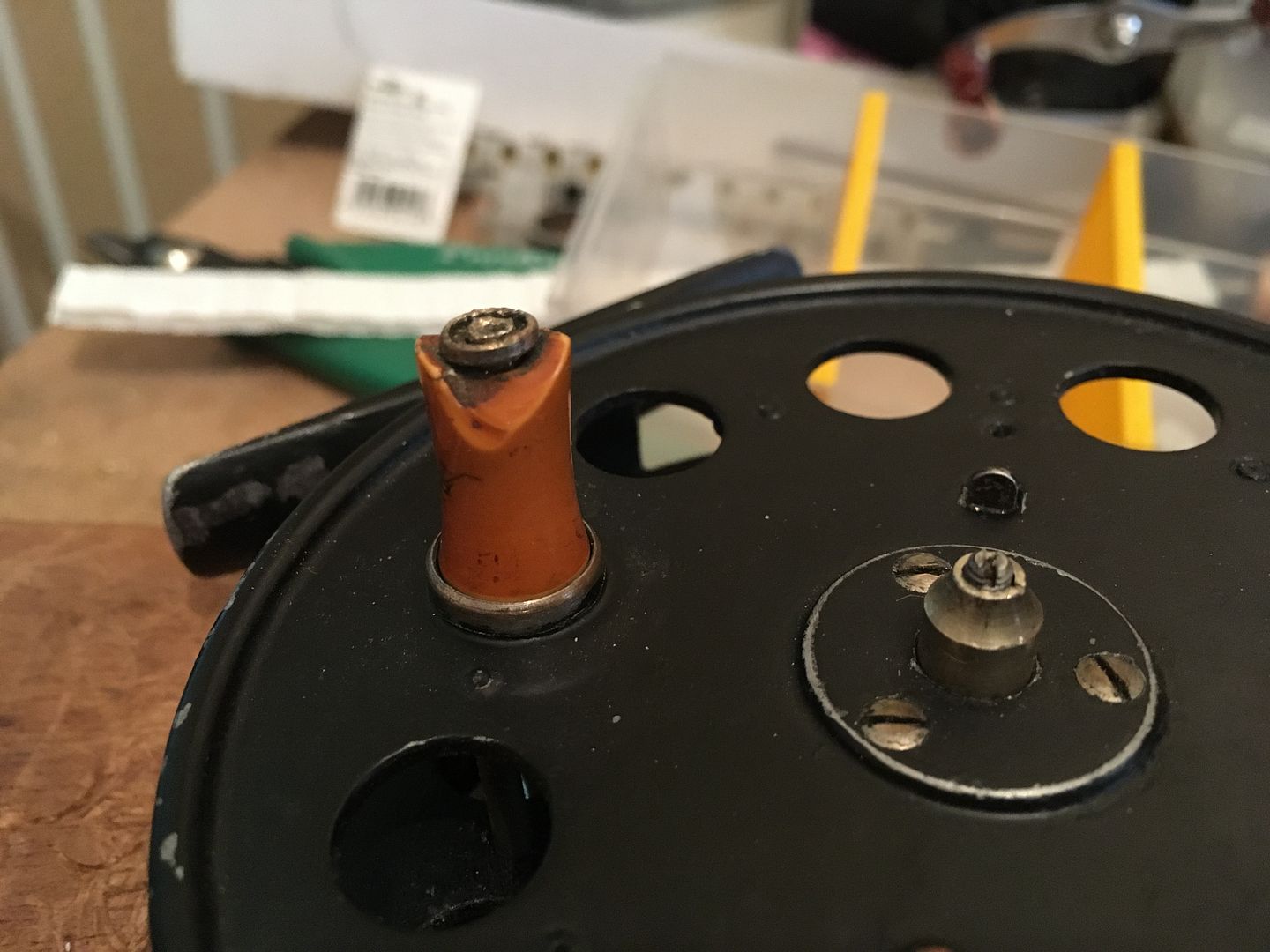 So I used a drill bit to cut away the turned over rivet head till I could force the washer off .I didn't have any spare handles left. (must get some more scrappers) so I recycled the broken one .by flipping it .I did a little cosmetic work by rounding the end to match original style .
popped it back onto the shaft ,and it was a good fit ,popped the washer back and gave what was left of the rivet head a thwack with a punch to re-spread it to retain the handle.
Now its a working handle again with no sharp or rough edges ,ok not perfect ,but workable at least until a good handle can be found to replace it.& ok the whole reel needs a make over ,but i'm not keeping it .it was just a quickie to see if recycling the handle would work.