Sharing my lockdown projects with you...
This is a second attempt at a landing net handle. This time a 2 piece 6'6" version. I found a really old and battered rod on Fleabay. removed the rings and any excess metal ware. inserted a 3/8"boss with an allen bolt to secure. Whipped in chestnut and copper with thickish copper intermediates. Varnish and gunstock wax. Ive not polished out the steel work to leave something of a vintage patina.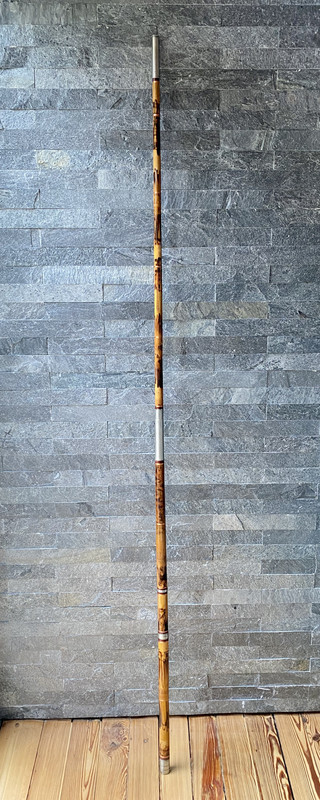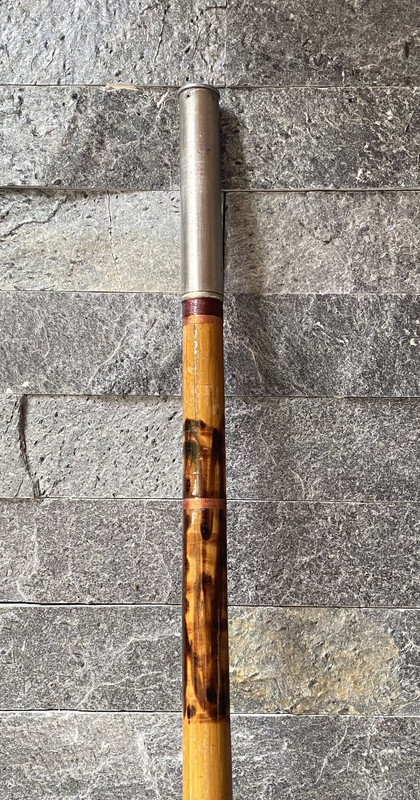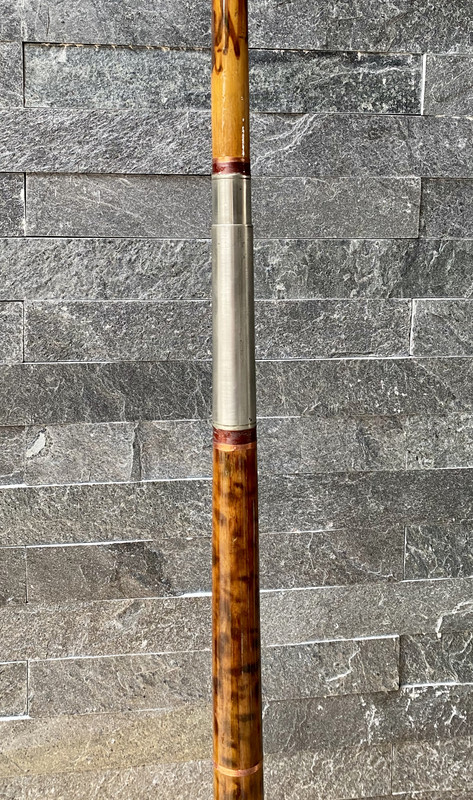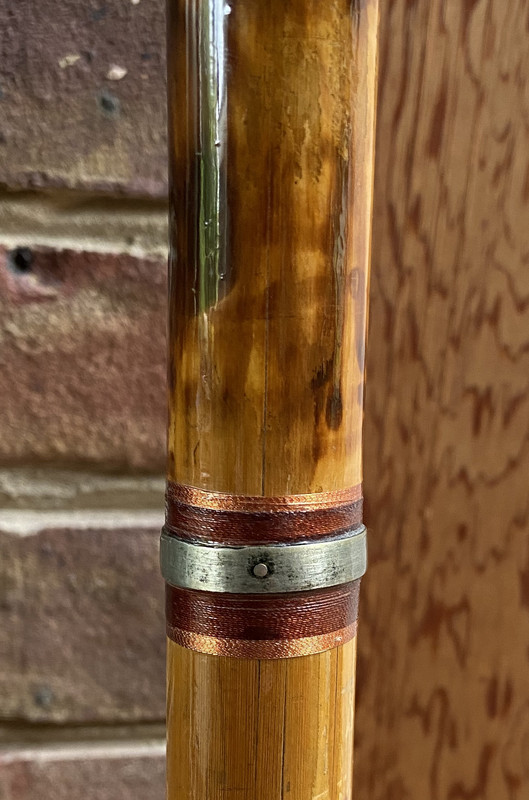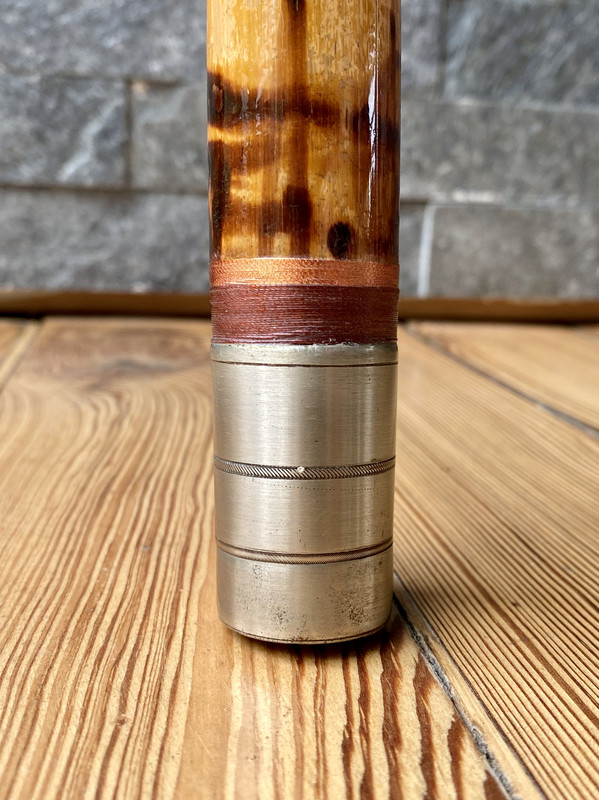 First attempt was a piece of 6' single piece of bamboo cut from my garden. A butchered bankstick became my 3/8" female fitting, alloy tubing, brass olives and a new butt pad. My first whipping in Grey and silver. Despite boring out the nodal seals and attempting a straightening exercise when flaming, not as straight as it could be!