Some pictures of a new net just completed, designed for smaller fish such as Roach and Crucians, this is fairly faithful to the traditional 'Crabtree' design, but with a few finishing refinements..
The net interior is 13" x 15" and has a two-piece, six feet long handle made from Tonkin and reinforced at the ends. The net frame is made from eleven individual wood strips, laminated together and secured with brass screws.
It is not varnished as even the best varnished finishes crack and flake off in time, instead a polished, oiled finish to the wood and handle sections.
This is the first one from a new former, made to a special order, but there may be other variants in due course...
Click on the pictures for a larger view.
Hope you like it...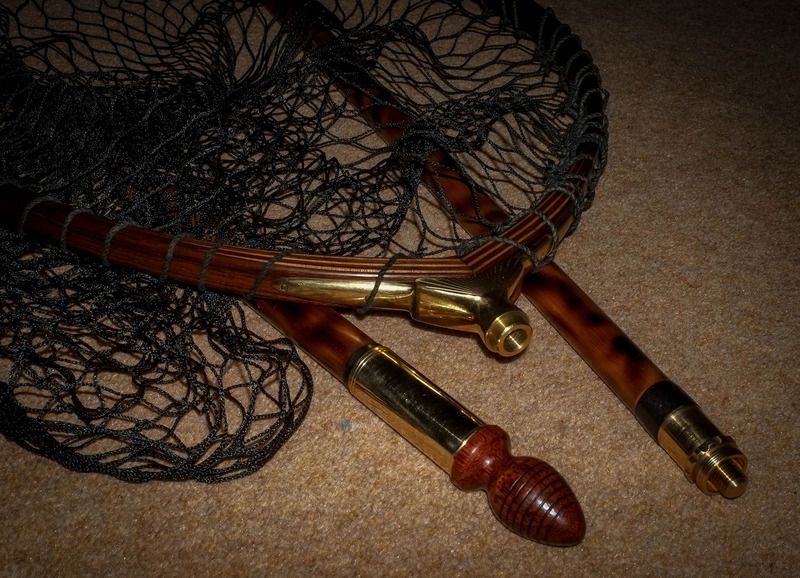 Regards to all,
wm+