well I ordered some nice Fuji klag rings , ranging from the smallest to medium sized rings (listed by frame height on G'n'B ) 6X10.8mm ,6X12.2mm ,3X14.6mm ,3X20.8mm & 2X26.8mm .on paper these should of gave the right gradient & have symmetry in the layout .but on arrival and checking them against the rods the graduation between the butt ring and choke ring was too shallow .So a second order was sent for bigger/higher rings in the same range 2x 43.3mm and 31.8mm.and a few days later they arrived .
I taped the rings into position starting at the tip and working back ,and with the new bigger butt rings the gradiants where spot on ,and I was left with three spare rings (not a problem as they're quite cheap) for other projects ,as I quite like them and the 14.6mm & 2o.8mm are a good size as substitutes for standoff rings ,and the 10.8mm & 12.2mm are good as close rings.
the medium rods ring set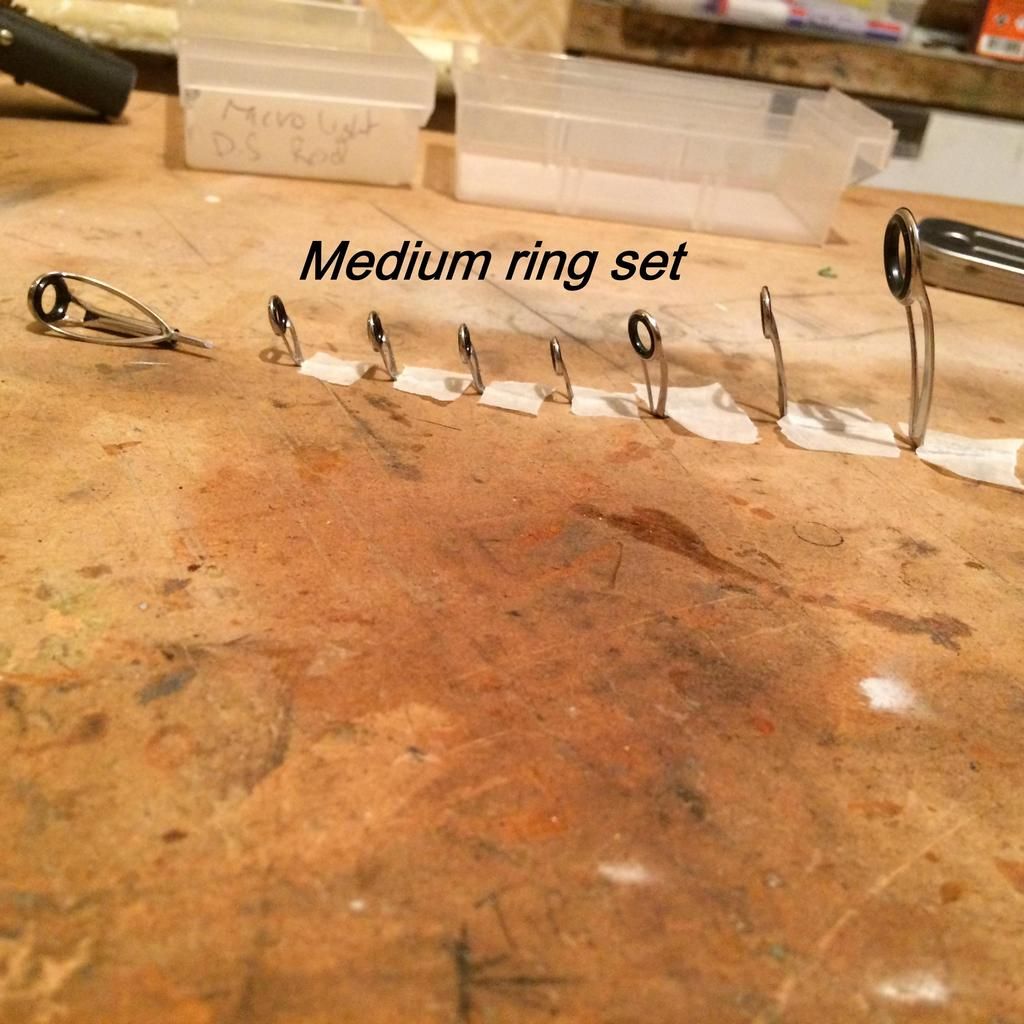 the ultralite rods ring set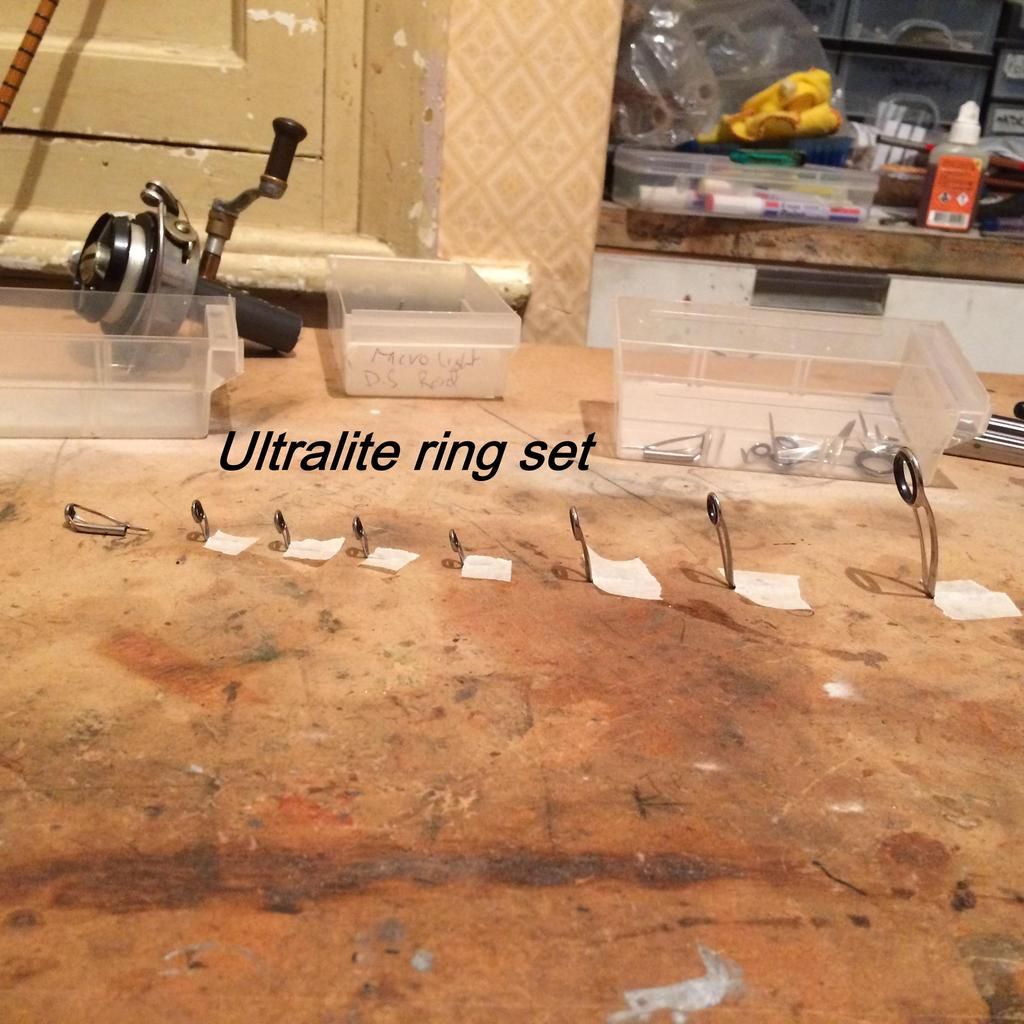 the microlite rods ring set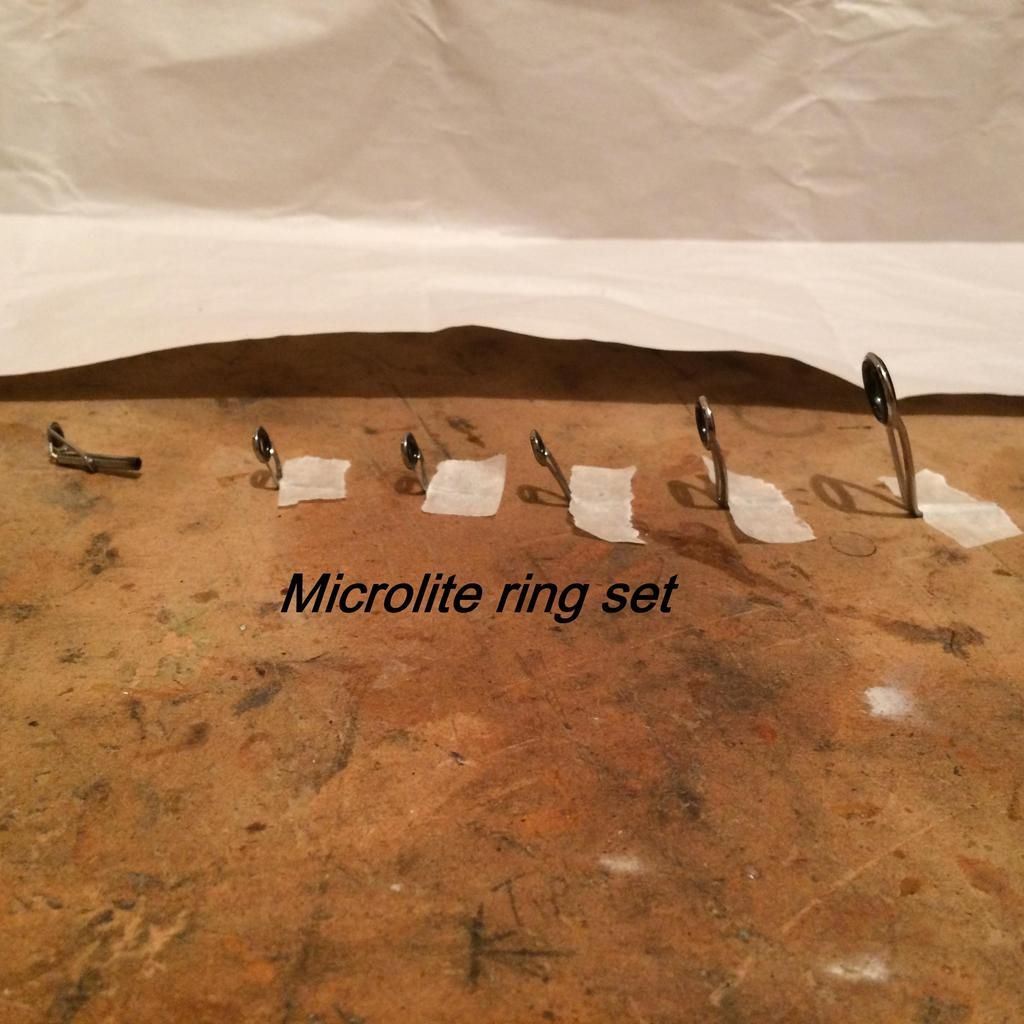 now all I have too do is whip them on and a few finishing touches ,but its December and nearly the big day so finding time to do them isn't easy .and I might leave them until the new year and my birthday ....ok I've treated myself to a little birthday indulgence......