Totally bonkers, I hold my hand up.
But what you don't see is, I've had fun making it. And whilst I'm whittling, I'm technically 'busy' so unavailable for chores.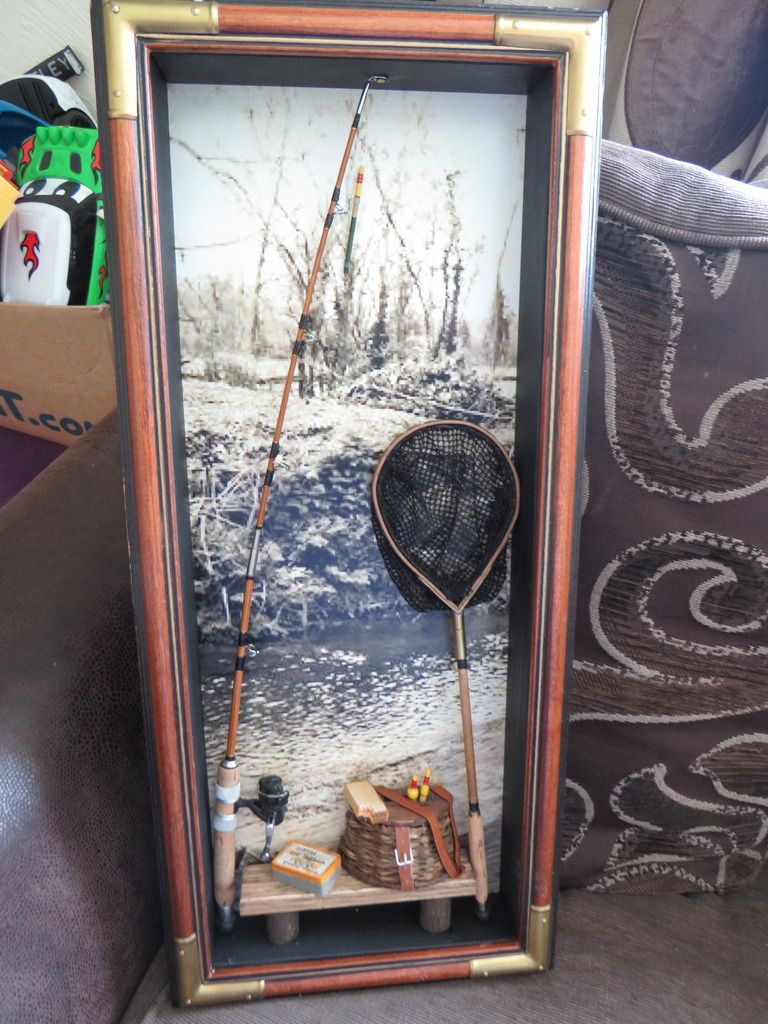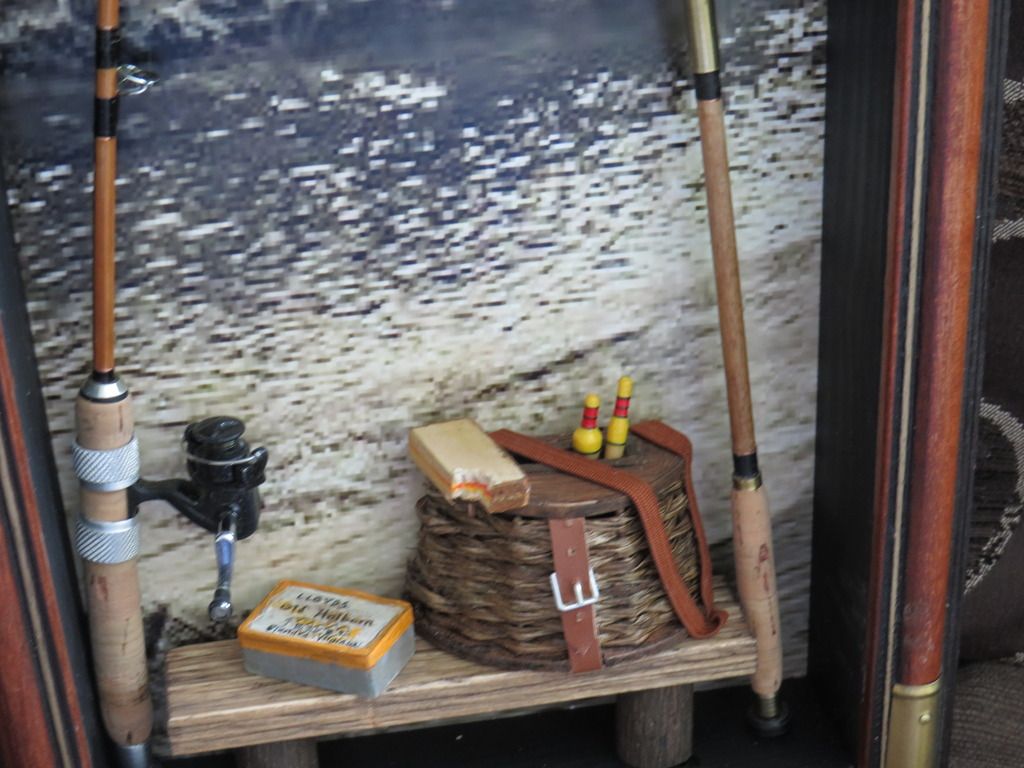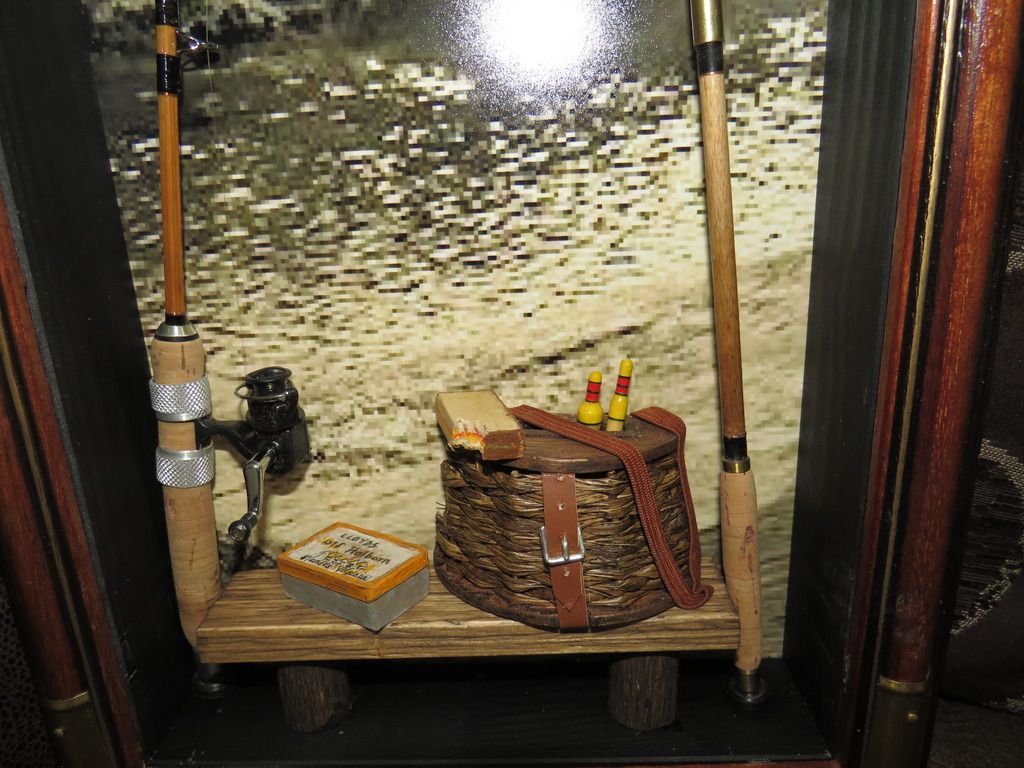 The rod is all set up ready to fish, I've even baited the hook with bread (imitation).
The sarnie is ham and mustard...
Three replica Harcork floats, 1 Avon, a perch bobber and and a stick float all measuring just 15mm.
Frame size 15" x 8"
Old Holborn tin 15mm x 8mm
The photo I took on a trek along the Sussex Ouse to find the perfect swim that had just the right image.
The focus on my photograph background is purposely (
) pixelated close up so my work 'pops' but in focus three feet away.
Not sure what's left to tell you....except maybe I'm bonkers, but I figure you all know that by now...