Before I got fixated on ferrules ,I was a little browned off .Or rather the butt section wasn't after clearing it and buffing the shine veneer back .Next too the new top sections it pales in comparison literally .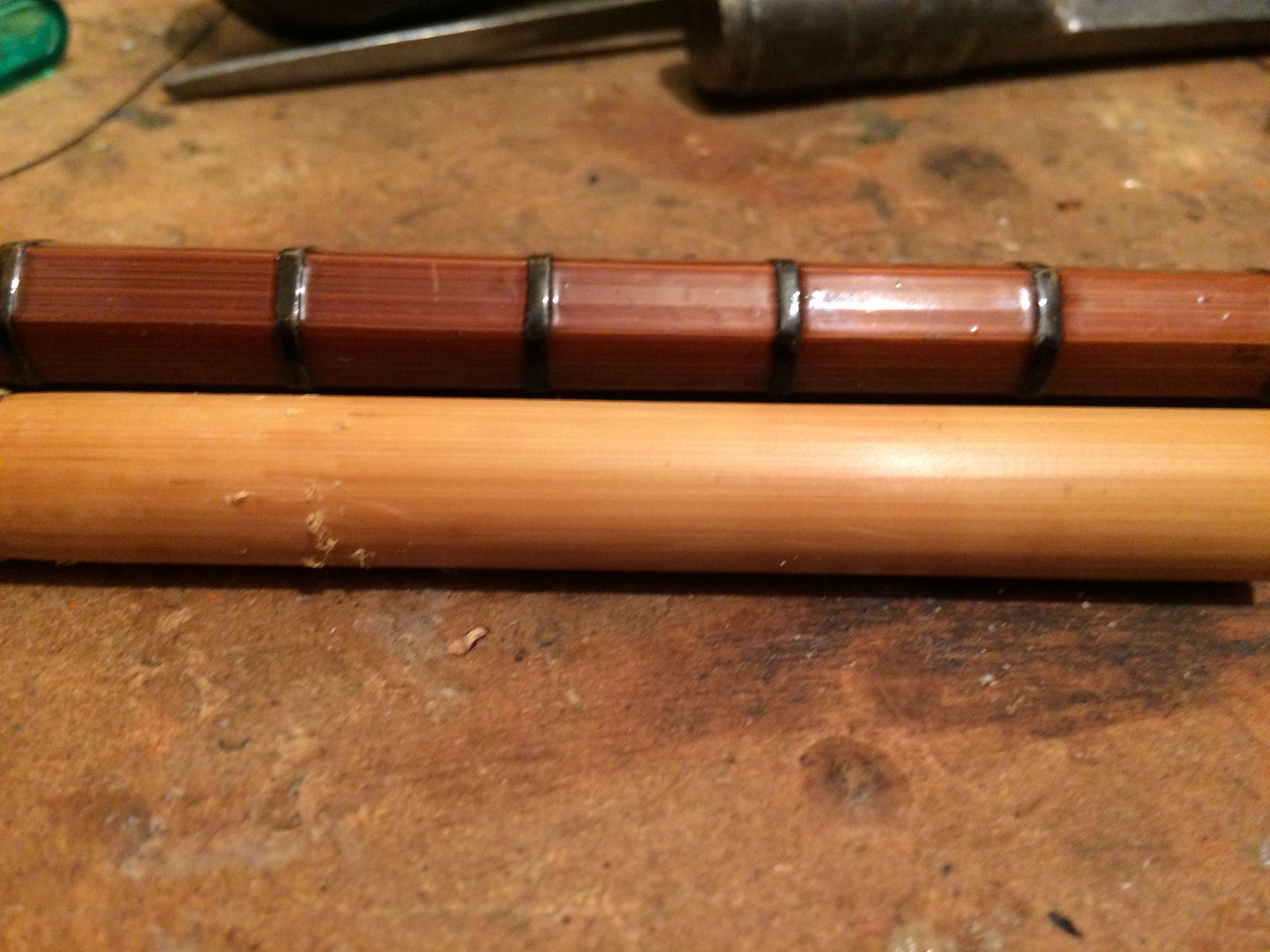 So for a couple of evenings I've been adding some colour by way of tinted varnishes .and rather than brush it on I decided to dub it on using paper towel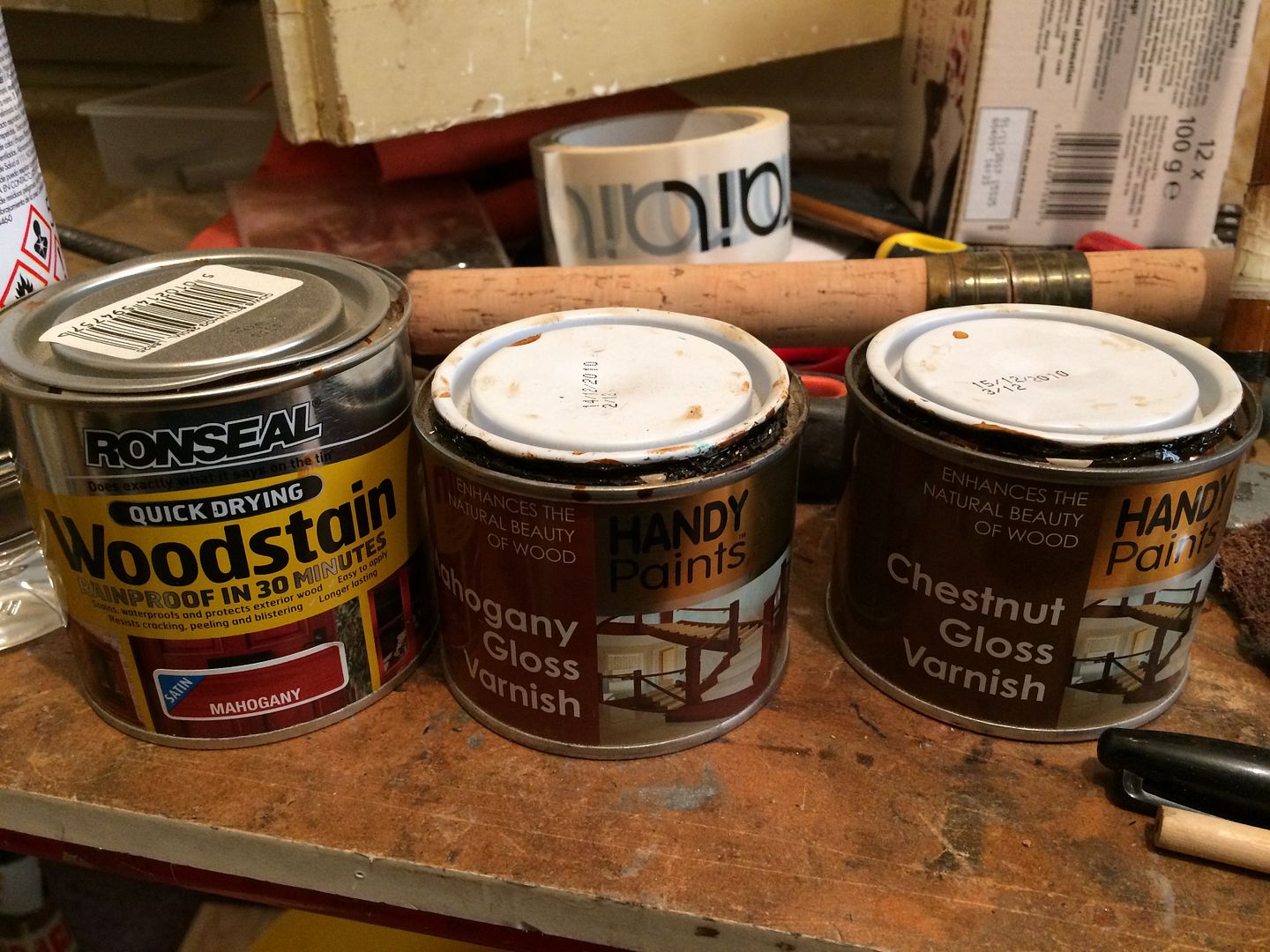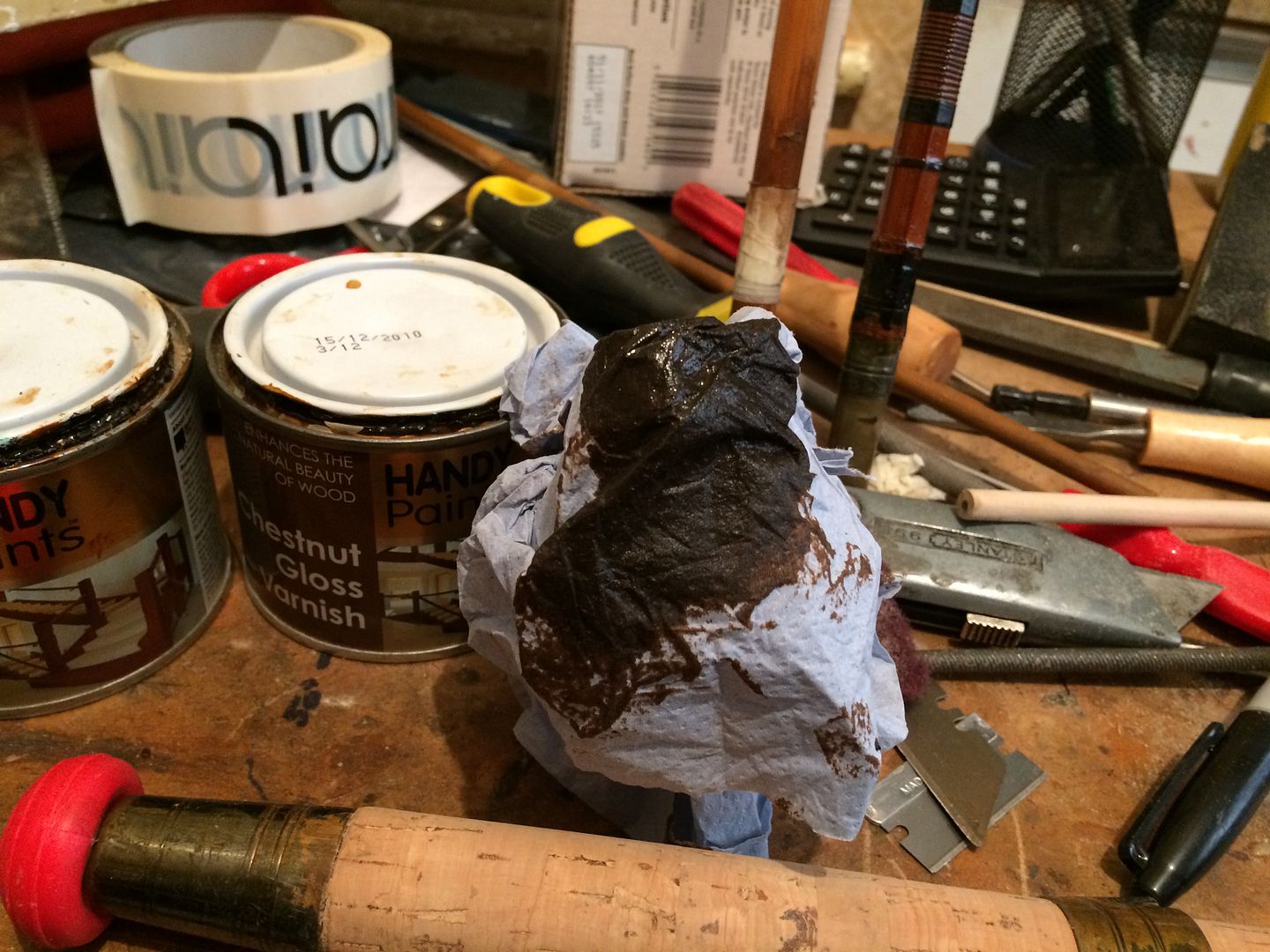 a bit of mix & match to get the right shade (tried it out on scrap piece first) then its a case of layering on the coats to bring the hue up to match the two top sections as best I could.
first coat is a lighter gloss mahogany tint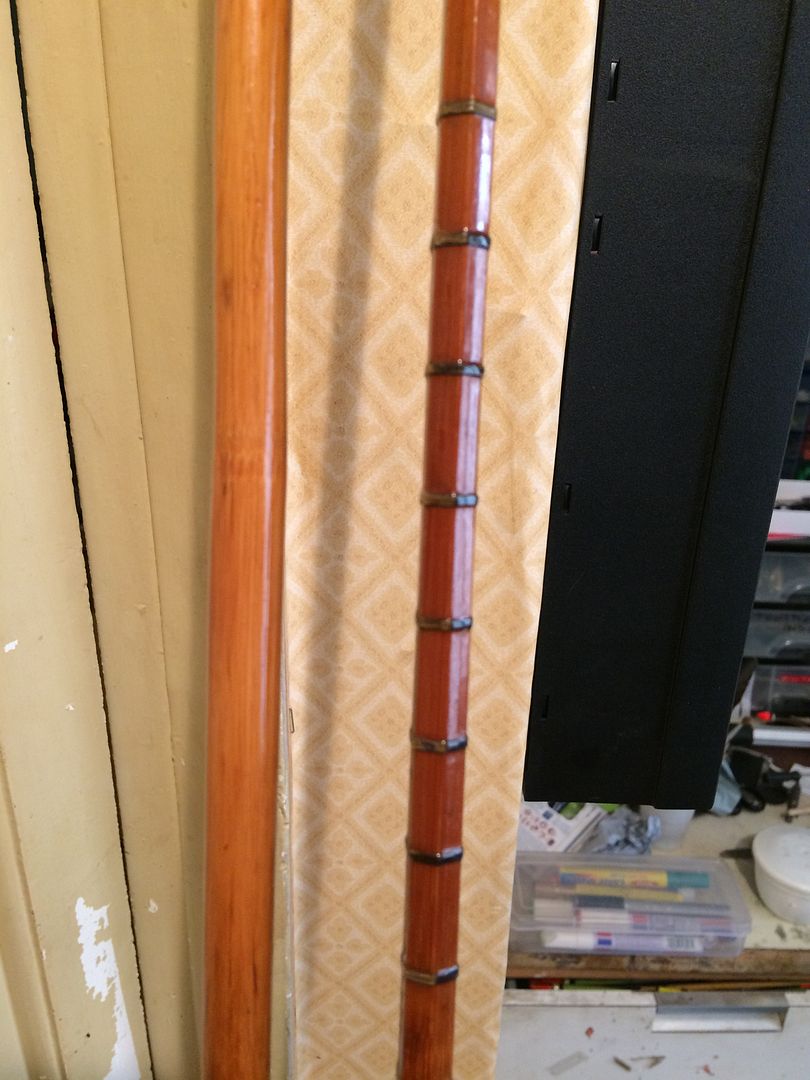 a rub down with the scotchbrite and the second coat went on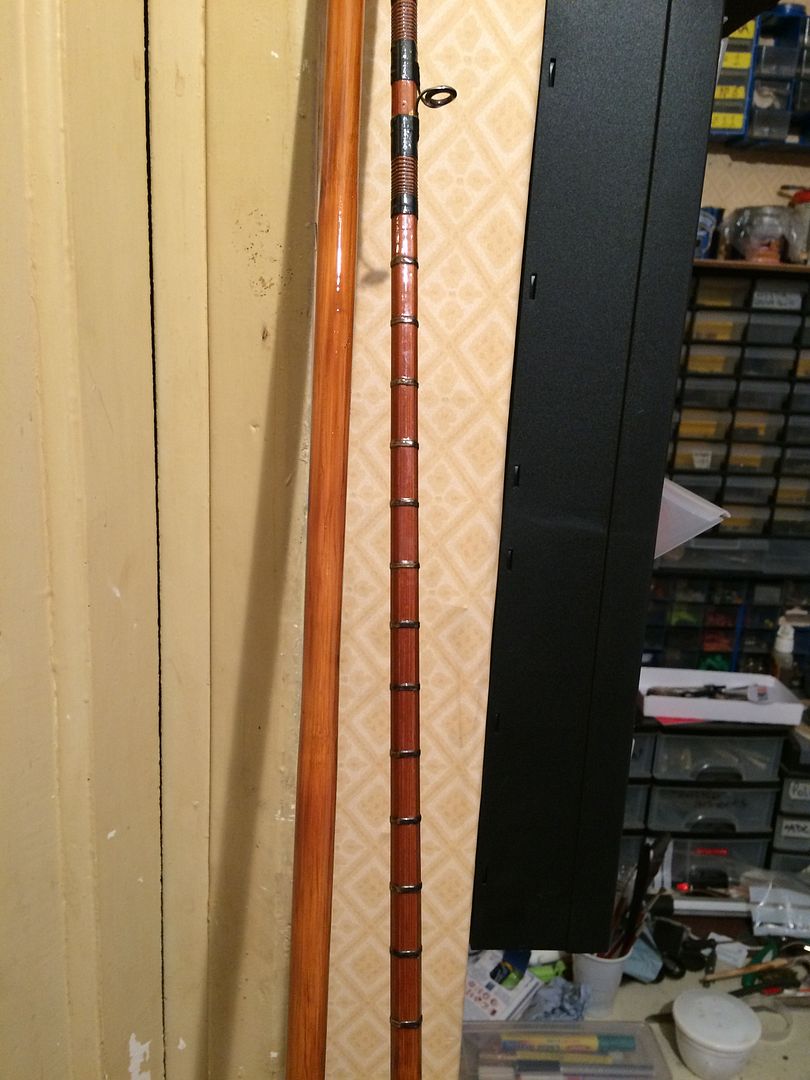 another rub down and a coat of darker mahogany tinted varnish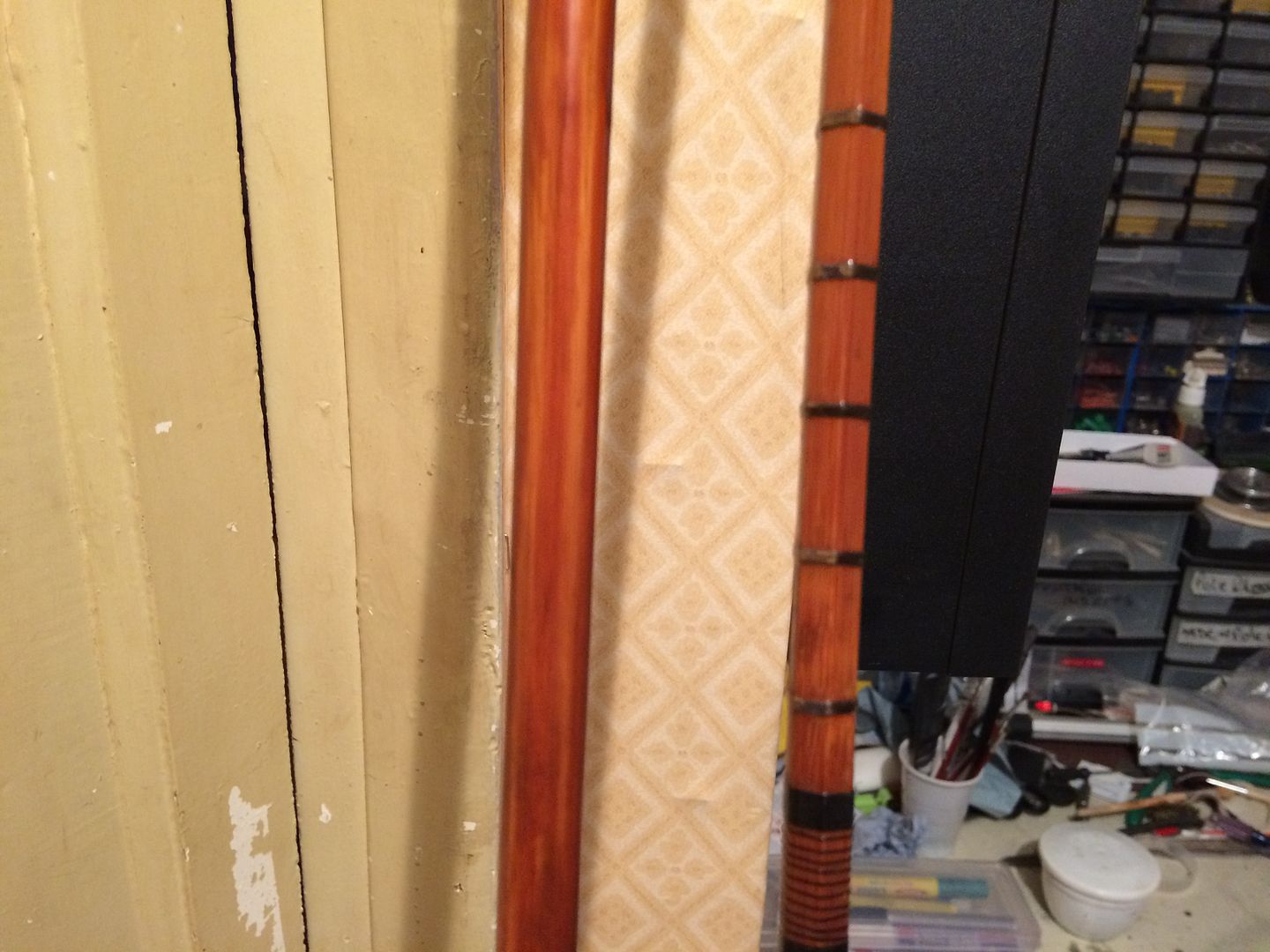 then another round of rub & dub with conker colour tint for a change for the final coat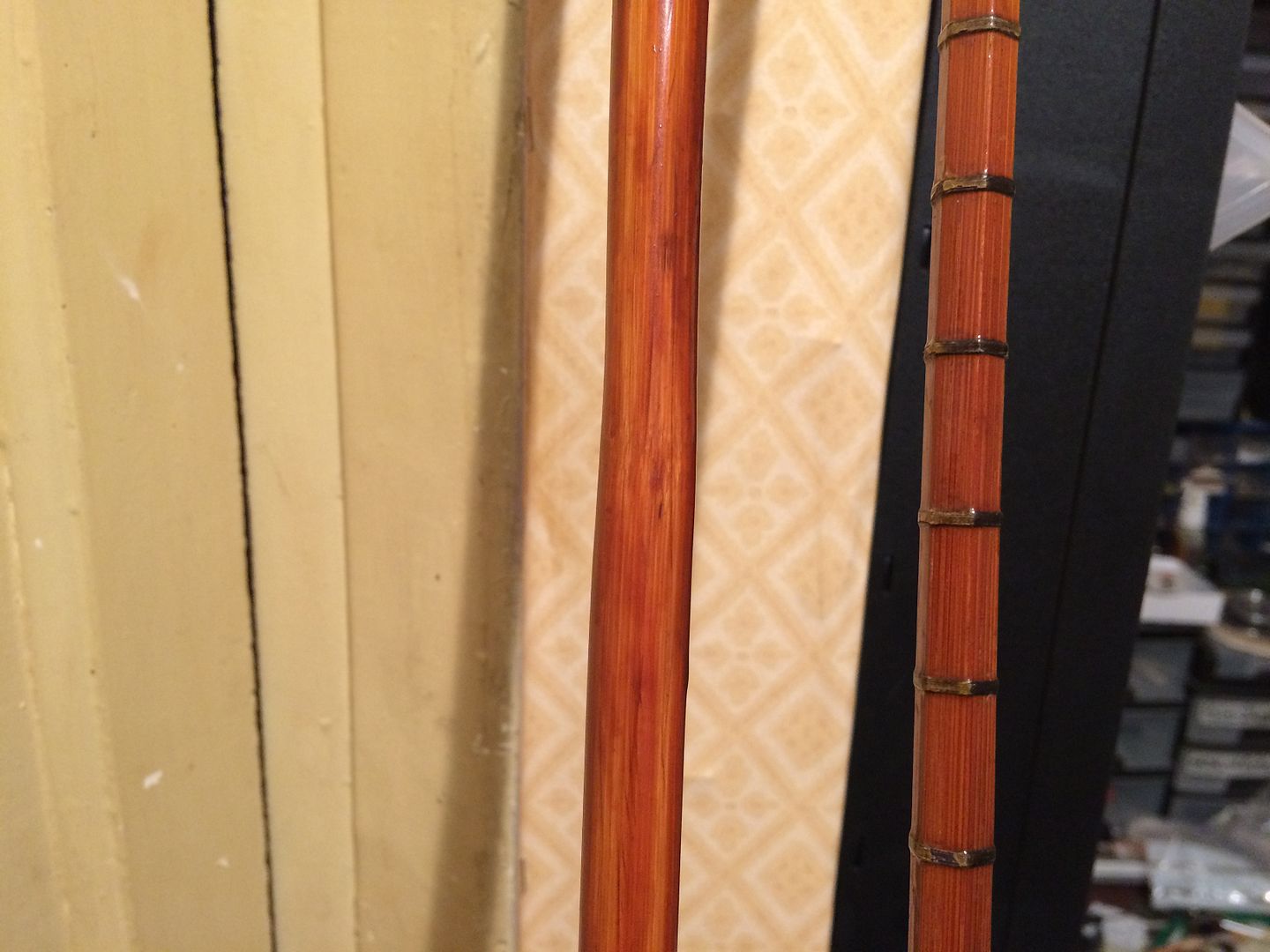 the butts a nice match now ,soon be time to complete the handle and lay down some rings.