Eel
Posts: 2244
Joined: Thu Mar 15, 2012 9:44 am
Location: Oxfordshire
Lovely. That would be considered a specimen on the stretch of the Cherwell I fish!
---
Catfish
Posts: 5914
Joined: Mon Sep 05, 2011 1:27 pm
Location: Surrey
Well done really like that picture, a perfect Barbel.
"piscator non solum piscatur"
---
Rudd
Posts: 374
Joined: Sat Aug 04, 2012 9:18 pm
Location: Staffordshire
I gave up barbelling after I got fed up of the circus that now follows it around, I was spoilt for years because I virtually had my chosen river to my self for years,
I went last week , the first time for a long time , armed with a cane rod, a pin, size 8glt hooks, ssg shot, baitdropper and luncheon meat, I had to keep pulling baits away from good size chub so as not to spook the barbel behind them,
I was blessed with a couple of beauties , and more wonderful memories for the bleak winter days!
I love barbel,!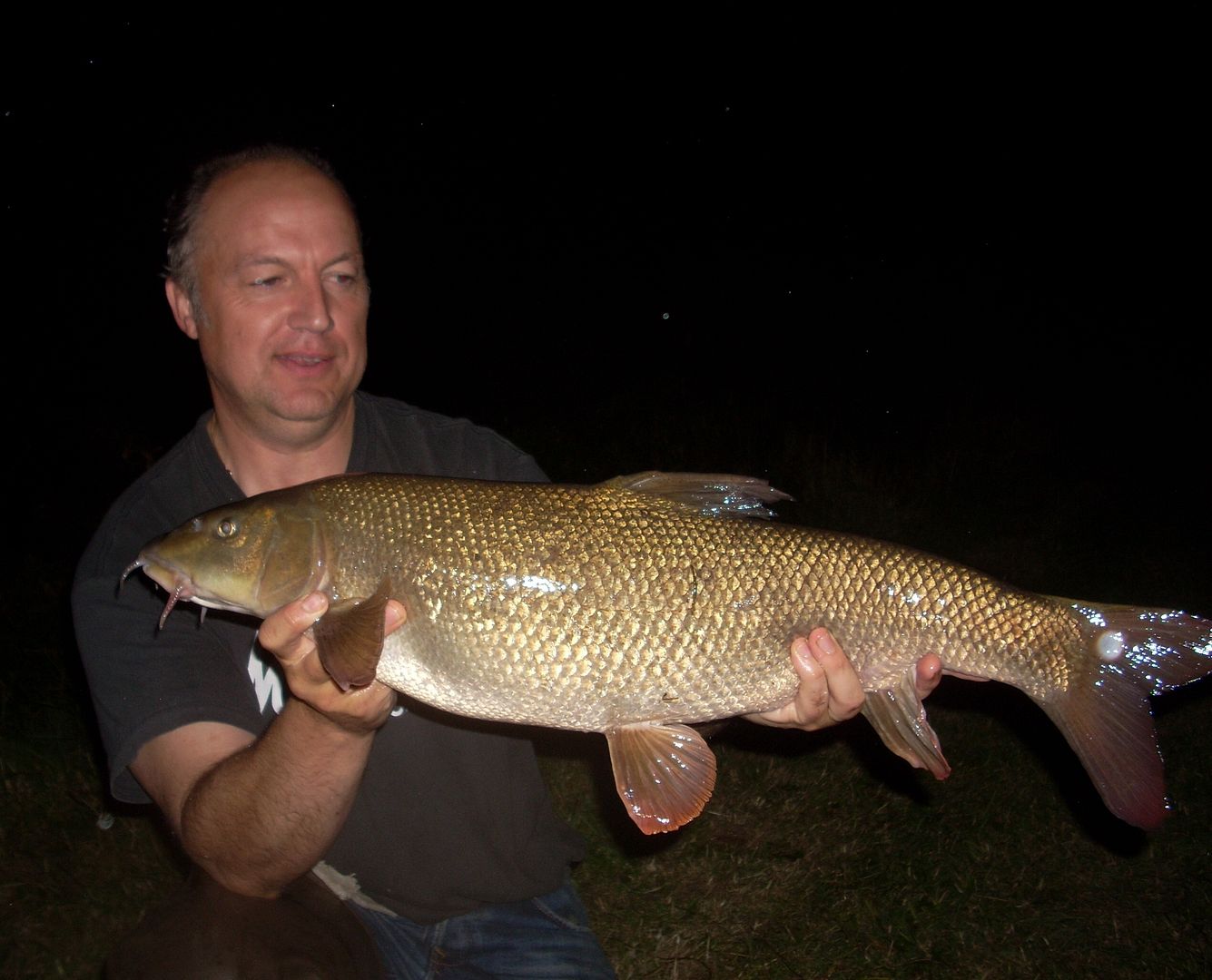 ---
Chub
Posts: 1072
Joined: Fri May 09, 2014 6:16 pm
Location: Norfolk
Glorious but looks more like a baby Pikbel...
Aquaerial
But Oz never did give nothing to the Tin Man
That he didn't, didn't already have
---
Ferox
Posts: 5441
Joined: Thu Jul 25, 2013 1:30 pm
Location: Surrey
Argh! Stop it Sir, I was trying to limit my barbel fishing as it was getting rather obsessive now I really need to go again
" I have no intention of changing my habits and fully intend to become even more weird as I age."
The Old Buffer
---
Rainbow Trout
Posts: 3155
Joined: Sun Apr 21, 2013 4:49 pm
Location: Essex Boy
Contact:
Cor what! Brilliant post from top to bottom. What lovely fish both big and small. Or rather enormous and small!
---
Grayling
Posts: 574
Joined: Wed Feb 29, 2012 5:41 pm
Location: Hampshire
If that took one of your huge worms then it must have doubled it's weight instantly
Hope it lives to become a monster.
---
Who is online
Users browsing this forum: No registered users and 1 guest